🥃
Discover the Art of Whiskey Drinking with Our Iconic Decanters
Are you ready to elevate your whiskey drinking experience with our iconic gun-shaped whiskey decanters? Look no further! As a token of our appreciation, we're offering an exclusive 20% OFF on the entire ICON Series collection. But that's not all! We've also launched a special "Who Deserves It" Giveaway on Facebook and TikTok.
1. Explore the ICON Series
Dive into our iconic collection of gun-shaped whiskey decanters, each crafted with precision and a passion for whiskey. Choose the one that speaks to you or gift for others.
Plus, there's an extra surprise for celebrating the Veterans Day.
Kollea extends a heartfelt salute to the courageous men and women who have served, you could win your order for free 💝💝 when you choose "I am a veteran" or "This is a gift to a veteran" on the product page.
The Gun Whiskey Decanter Party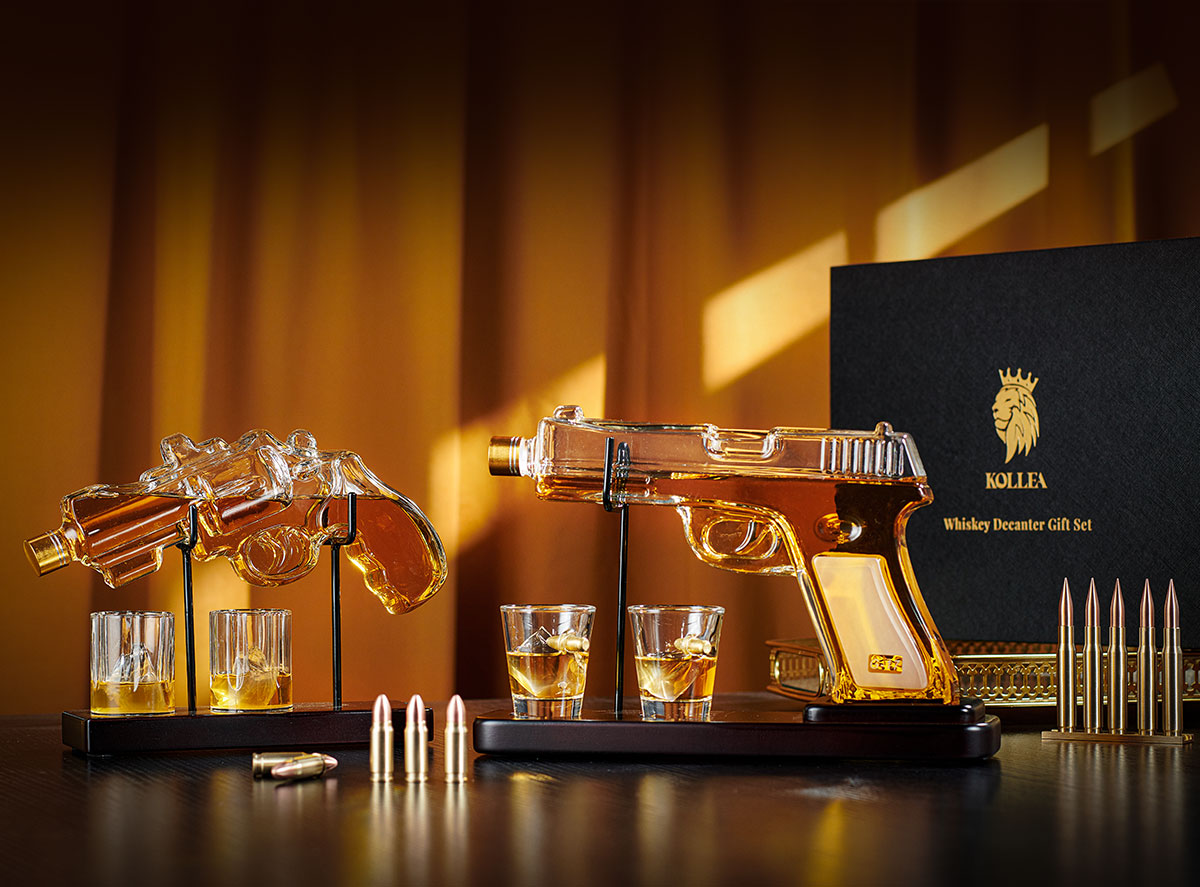 2. Discover the Fun "Who Deserves It" on Instagram/Tiktok
How to Participate:
Comment which ICON Series product you desire the most and use "@" to mention a friend who deserves to enjoy our iconic whiskey decanters with you. For every friend you mention, you both get a chance to win.
If you win, we'll send both you and your friend a set of our exquisite whiskey decanters, so you can share the whiskey love together.

Who Deserves It
Who Deserves It
Who Deserves It
Terms and Conditions
1. This promotion is valid for a limited time from 2023.10.24 to 2023.11.10.
2. Winners of the giveaway will be selected at random and notified via social media after Nov.7th.
3. All participants must be of legal drinking age in their respective countries.
4. Regulations for the "Veterans Day Surprises":
4.1 What need to do:
Share your cherished Veterans-related stories on Facebook or Instagram, tagging @official.kollea to celebrate the spirit of valor.
4.2 Winner Selection:
Kollea will cover up to 20 lucky orders in total, as a tribute to those who have served. Engage in our tribute, honor the brave.
4.3. Privacy Protection:
Please note that Kollea will be allowed to use your shared content if you were selected.
🎉🎉🎉
Celebrate the art of whiskey, embrace the iconic, and share the joy with a friend. Cheers to an unforgettable whiskey journey with the KOLLEA ICON Series!